Le Strength
---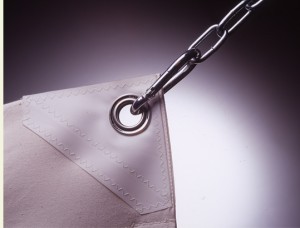 The stylish yet functional chain and eyelets are fashioned from marine quality metal tested for strength and resilience in traditional boatyards.
LE BEANOCK™ has been weight tested to 200 kilograms for the larger one and 100 kilograms for the smaller single one. Relax, play or swing in it – it's more than tough enough for two people. Its strength is the funky, functional & practical design.
For a life less ordinary…
Gary Diggins' Sound Sanctuary, Guelph, Ontario
"One of my clients last week suffers from arthritis in the hip area and can't sit or lay down on a massage table for long. She spent over 40 minutes in LE BEANOCK and loved the ability to rock herself to the music".