LE BEANOCK RETRO
Welcome to our FANTASTIC new RETRO range using soft, durable SUNBRELLA fabrics.
We have a new range of funky retro colours including Pineapple and Neon Blue which are a great complement to any retro interior or garden space.
Dimensions:
Large 2.0m x 1.35m
Small 1.0m x 1.35m
Add to Wishlist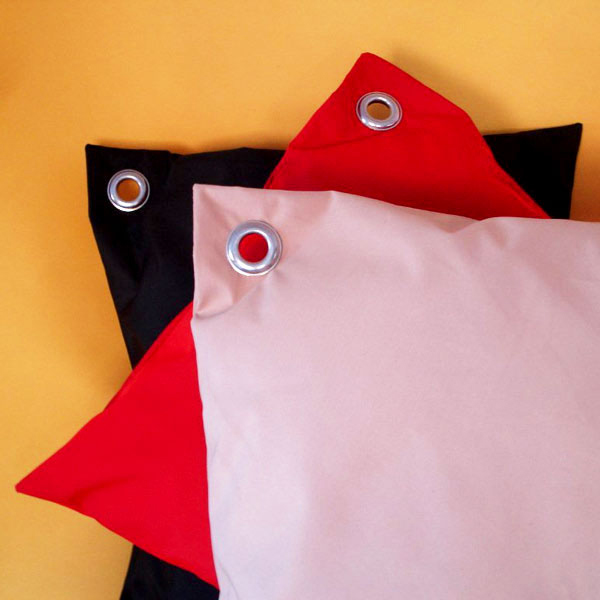 LE BEANOCK
Our colourful range of LE BEANOCK CUSHIONS are a wonderful way to match or complement your LE BEANOCK. Available as plain, or with one or two eyelets to attach to your LE BEANOCK.
LE BEANOCK CUSHIONS are sent FLAT-PACKED and supplied without the inner hollow fibre pad, which can be sourced from local suppliers in your area.
PLEASE NOTE: COMPLETED CUSHIONS ARE ONLY AVAILABLE TO BUY WHEN PURCHASED ALONG WITH A READY-MADE LE BEANOCK
Measuring 0.61m x 0.61m