Special Needs
---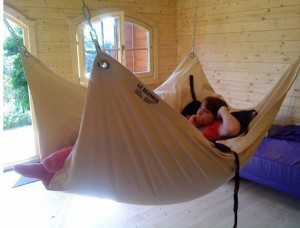 LE BEANOCK™ has no hard edges, no restrictions & is womb like in it's comfort. The gentle, optional swinging motion can help special needs children to be soothed & comforted in times of agitation, tiredness & ill health.
LE BEANOCK™ gives natural comfort & is easy to manoeuvre when a hoist is needed. The new colours add a new sensory sensation to the whole LE BEANOCK™ experience for your special needs child or adult.
There is a discount for special needs children & adults.
Please call or e-mail for details.